A note from the Longpré Twinning President, Jean Marc
Hello terry and all the twinning Committee.
As said in September, we have our third nature fest in the ponds of LONGPRÉ from 9 am up to 6 pm on 23rd of june.
The 2 firsts editions saw 2 thousand visitors.
This is in and around the house were we made the 30th birthday of our twinning. [La Maison des Marais, ed]
Near this, we will have some visits of the ponds (the flora and fauna) visits of hunting houses, fishing exhibitions, canoe, visits with carriages, bikes etc…
Exposure on the peat with René BILHAUT.
We also will have some games like typical games with (plates and frog and others by the twinning)
We also will have a marquee for exhibitions and sales for artists such as painters photographers and other craftsmen.
For this last point, I invite your local artists interested for this day, the twinners could hosts them on Saturday night, and help them to go to the site, help them in translations, have a look over their work if they want to go to a visit or other.
We have craftsmen in our committee, and we all will be in the same area.
Can you, you and your committee, transmit this information to your local artists and we will be happy to receive them.
I will send you the official poster and program when they will be printed.
Thanks for your help.
JM
Please note the invitation for local Eastry artists to visit this festival and display their work, and the offer of accommodation/assistance with manning stalls etc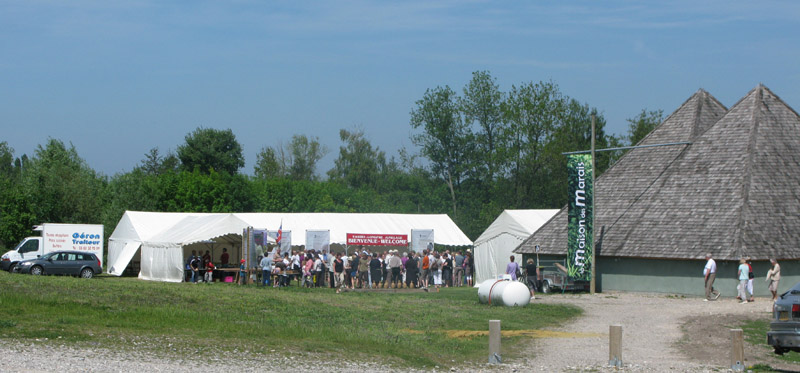 The Maison des Marais, this was during our visit to Longpré in 2010.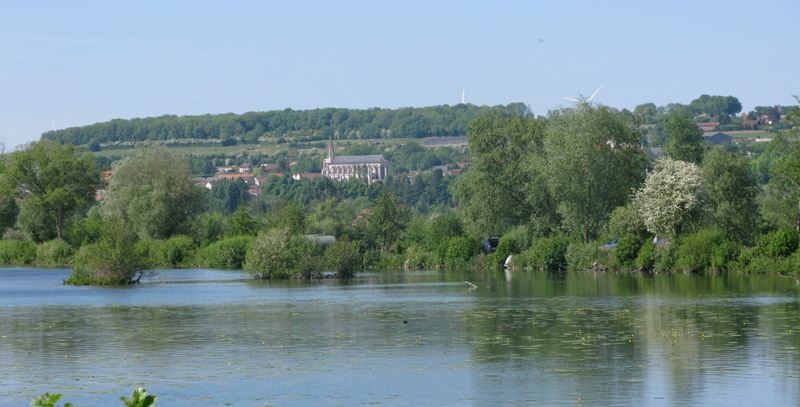 The 'ponds' to which JM refers (in French- d'étangs) are what we would refer to as small lakes, very much like Stodmarsh.
"At our fest, we will have:- Archery, shooting on targets by the hunters committee and Javelin (typical game with javelins of 250 grams) by the twinning committee. That's for adults
For the children, we will have football, handball, tennis, canoe, exhibitions, and contests.
We will have too games by the school parents and typical games by the twinning.
For everybody we will have loan of byciclettes, some groups visits with a guide, a carriage for the visits of the ponds.
Inside the "maison des marais" - exposition of painters and photographers, and also for the painters only, the tourist office will choose a picture and the painters will all have to paint it with their own vision, with a contest at the end.
Also refreshment room and bbq."