Petanque, the Ashes.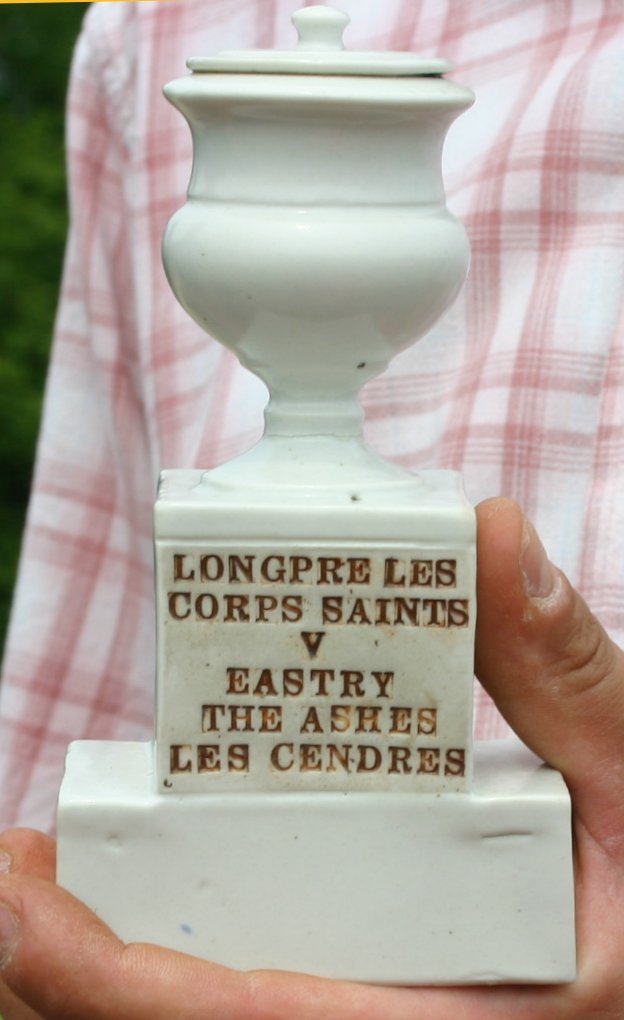 The ashes were created after the first victory of Eastry over Longpre on French soil in 1989. (Mimicking the cricket match in 1882 when Australia first beat England on English soil. The following day, a mock obituary ran in the Sporting Times "in affectionate remembrance of English cricket, which died at the Oval on 29th August, 1882". It added: "The body will be cremated and the ashes taken to Australia." These ashes were the remains of a burnt bail).
In this case the wooden jack or 'cochonet' used during the game was brought back to Eastry , soaked in 'moonshine' Calvados and incinerated. The ashes were then placed in an urn. Each year of a twinning exchange a petanque match is played, after which the two teams exchange gifts and medals are given to the winning team, but the real prize is the urn containing the Ashes. Unlike the cricket ashes which reside permanently in the UK (a replica being given to Australia if they win), the petanque trophy travels back and forth between Longpre and Eastry. (Although it has to be said in has spent much longer in France!)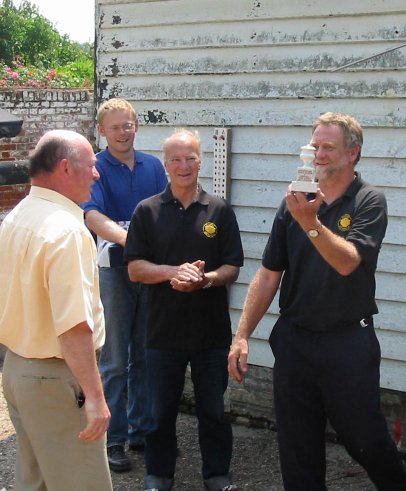 Trevor Foster regains the ashes for Eastry in 2003, for the first time in 10 years.